TRUE LIFE: I CAN'T CONTROL MY PET (Casting call)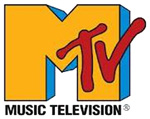 Is your pet ruling your life? Is it hard to tell who's at what end of the leash anymore? Have you tried anything and everything to control their behavior but nothing seems to work? Has your pet been a nut right from the start? Or have you spoiled him and are now seeing the repercussions?
Is your pet causing problems with your relationships with friends and loved ones? Are you considering giving him away for the sake of your sanity? Or is that thought unbearable to you?
If you appear to be between the ages of 15-28 and have answered 'yes' to any of these questions, MTV wants to hear your story. Please email us at pet@mtvn.com and include your name, number, location, a photo, and a brief explanation how your pet is controlling your life.
TRUE LIFE: I HAVE AN EXOTIC PET (Casting call)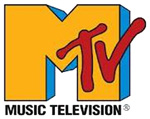 Do you own a pet that's a bit more unusual than your typical cat or dog? Does your animal prefer the call of the wild over the call to "fetch?" Maybe you thought having an exotic pet would be great but then realized it's a lot tougher than it seems?
How is having an exotic pet challenging? Do they have specific needs that make them harder to care for? What do your friends and loved ones say? Are they afraid to be around your pet?
If you appear to be between the ages of 15-28 and have answered 'yes' to any of these questions, MTV wants to hear your story. Please email us at pet@mtvn.com and include your name, number, location, a photo, and a brief explanation how your pet is controlling