2013  Parrot Cruise: Southern Caribbean
Leave your worries behind and relax as you join us onboard the 5th Annual Parrot Lover's Cruise. Discover some of the bluest waters and best sightseeing in the world. Educate yourself with onboard parrot seminars and visit exotic ports of call. Get a chance to see wild parrots. A spectacular cruise for all parrot enthusiasts!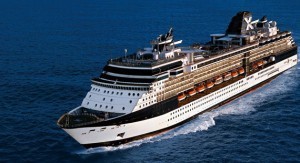 Sailing from San Juan, Puerto Rico. October 26 – November 2, 2013. Our itinerary includes Puerto Rico, St Croix, St Kitts, Dominica, St George's and St Thomas. We have special excursions  planned just for our group.
There is nothing like this anywhere for the parrot lovers.
Donations go to World Parrot Trust.